Are you looking for Winter Tyres for your vehicle?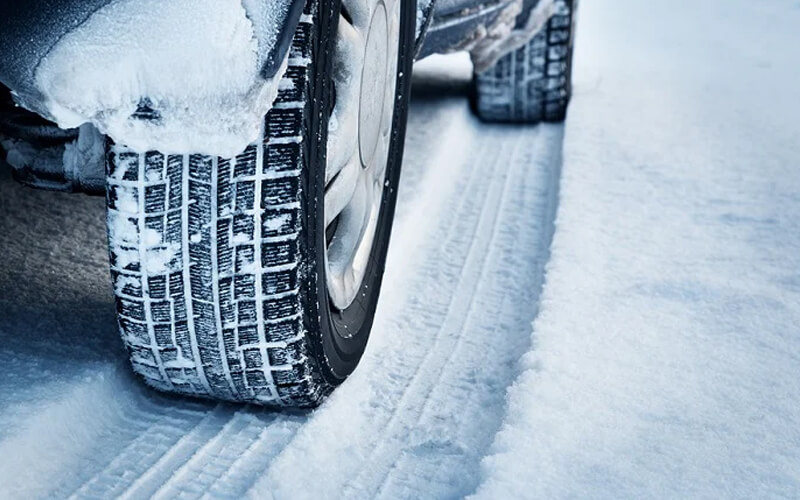 If you are looking for a set of high-quality winter tyres Farnborough to enjoy optimum handling control and driving safety during the harshest part of the year, turn to us at ALS Tyres. We stock a vast inventory of winter tyres, suitable for any car makes and models.
We also sell tyres online
At ALS Tyres, we stock winter car tyres from several leading premium, mid-range and budget brands for your convenience. Moreover, you have the option to buy these tyres online from us and schedule a fitting appointment at our garage. Hence, it's time you stop searching for "tyres near me" and turn to us instead.
Key features of winter car tyres Farnborough
Check out the essential attributes of winter tyres!
Winter tyres feature an asymmetric tread pattern and deeper groove design to reduce hydroplaning risks. This helps in increasing handling control and cornering stability on ice, snow, slush and sleet.
The deep tread pattern in winter tyres flushes out excessive slush and snow effectively. Besides, the biting edges enhance the gripping power, and the high sipe density delivers improved traction.
The softer rubber compound in winter tyres keeps them supple and flexible even at temperatures below 7-degree Celsius, thereby enhancing traction.
Some popular winter tyres we stock
Michelin X-Ice Xi3: This model is best suited for sedans, passenger cars, SUVs, etc. One of the best attributes of this tyre is its low rolling resistance that significantly improves fuel economy. The silica-based tread compound and Cross Z sipes optimise traction and wet-weather performance.
Pirelli Winter Sottozero 3: This tyre possesses high-density sipes that improve braking performance and traction significantly. Pirelli winter tyres Farnborough feature a directional pattern with an extended contact patch. The specially designed arrow-shaped centre blocks and rounded shoulders help remove water and slush.
Firestone Winterforce2: The tyres are featured with wide circumferential grooves and wide lateral blocks that come with open shoulder slots to reduce the risk of hydroplaning. The tyres use twin steel belts and a polyester casing that help improve traction and handling efficiency.
Some other brands (premium, mid-range and budget) available with us are as follows:
Hankook Tyres
Uniroyal Tyres
Goodyear Tyres
Yokohama Tyres
RoadX Tyres
Churchill Tyres
Blacklion Tyres , etc.
Feel free to call us for more information or for a booking.